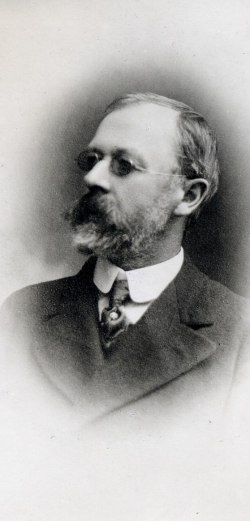 Hildasholm, originally "The Stone Court" (Stengården), was built in 1910-1911 by Axel Munthe, the Swedish medical doctor and author, who was active internationally as well as being physician in ordinary to our Queen Viktoria.
The estate was built as a gift to Axel Munthe's young English wife Hilda, née Pennington Mellor. They were married in 1907 and spent part of their summers thereafter in Leksand They became attached to the area and as a result Hildasholm came to be built here.
For more information about Axel Munthe, please visit Villa San Michele's website: www.villasanmichele.eu or read the biography The Road to San Michele (I. B. Tauris 2008) by Bengt Jangfeldt.
Axel Munthe
Born October 31 1857 in Oskarshamn, Sweden
Dead February 11 1949 in Stockholm, Sweden